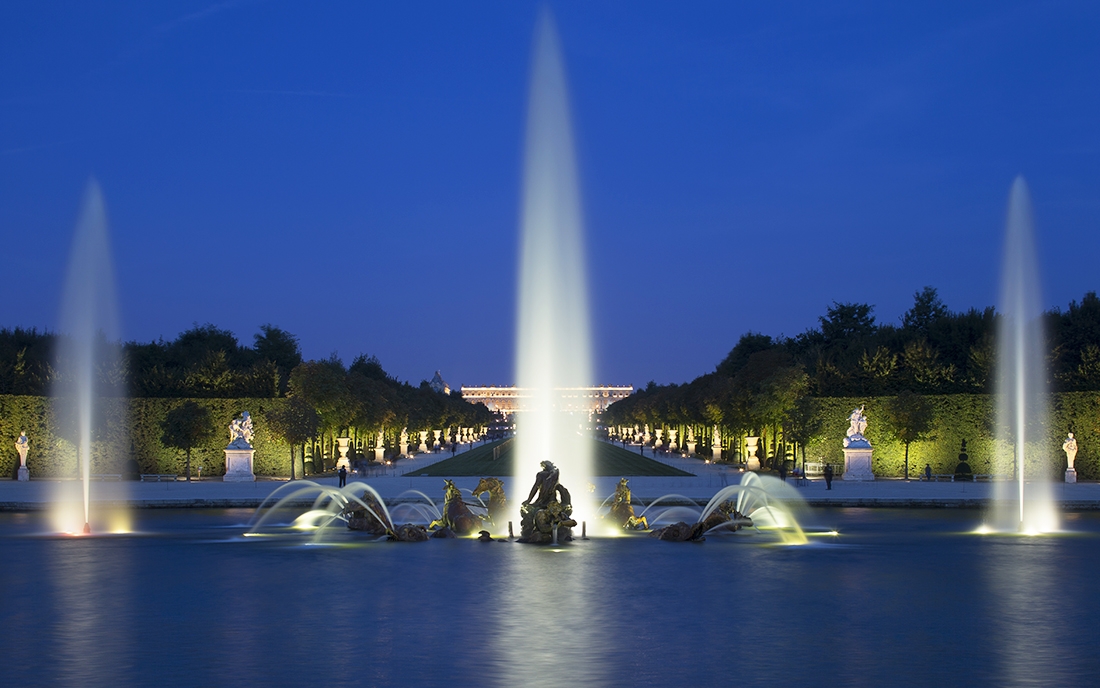 10 May

Palace of Versailles – Royal Garden

LEA – Les Éclairagistes Associés designs exceptional lighting schemes for the Palace of Versailles.

After the architectural illumination of the West facade of the Palace, the creation for the Night Fountains show, the Neptune Fountain, the Water Theatre Grove, the Royal Garden, and its statuaries have been revisited.

A landscape scenography has been elaborated to enhance the Great Lawn, the Water Parterre, the Green Carpet, the Latona's and Apollo's Fountains. The creation was based on the spirit of the place, its grandiose landscapes, its sumptuous nature, and its mythological essence.